If you are looking to own an Molecule Air Bar Franchise opportunity in India, then you are in the right place. Propertyyy can help you get the best Franchise opportunity.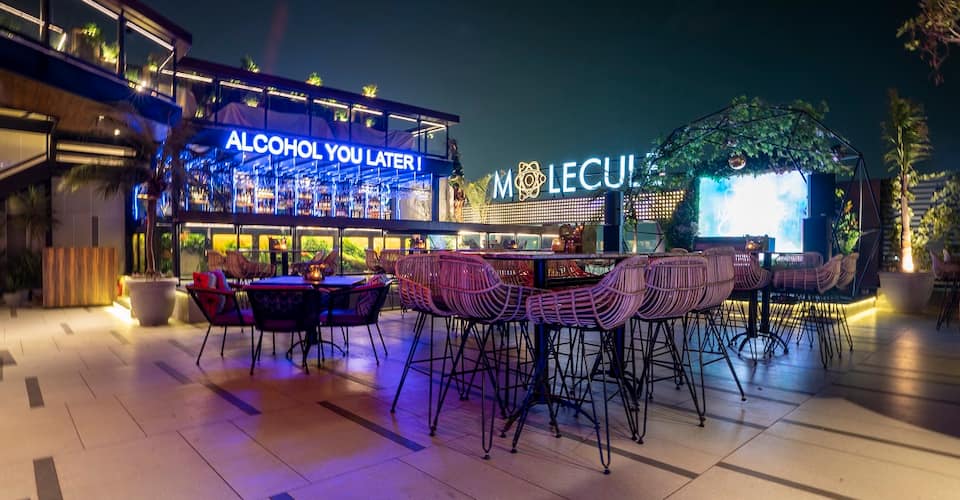 People are very interested in Molecule Air Bar because If you want to experience the best of the Gurgaon a hub for all the party poppers and food junkies. There are so many popular cafes, restaurants & lounges such as Hard Rock cafe, Made in Punjab, Kitchens of Asia,etc. where you can try your luck for good food & aura.
About Molecule Air Bar Franchise
All great food comes from hardworking experiments of a chef, who mix and matches certain ingredients to come up with a masterpiece. Altogether, Molecule Air Bar has given the term 'experiment', a new meaning.
The ceiling lights resemble the structure of a Molecule Air Bar; in short, we have modernized the war theme and all together it takes fusion food to a level which few have seen before.
Property
So Generally, one requires the property with the following specifications to open a Molecule Air Bar Outlet:
Type of property required for this franchise opportunity - Commercial
Preferred location of unit franchise outlet - High Street
Franchise Training
The Brand arranges regular training for all New Franchise Owners that cover every important detail of operating a  franchise business in India. The content ranges from creating the right environment to building and managing operations successfully. Molecule Air Bar Group also helps Franchise owners with  Marketing , Skills , Basics of food Industry, Budgeting Expenses, Recruitment and Retention Techniques.
So, with the help of Propertyyy.com reputation and experienced team, you can own a Molecule Air Bar Franchise. Feel free to contact us to know more about the food Brands that you can own.