Contact us to get the following information about the Molecule Air Bar Franchise-
1- "Molecule Air Bar Franchise" Presentation
2- Outlet Pictures
3- Products List of Molecule Air Bar
4- Equipment List of Molecule Air Bar
5- Profit Margin Sheet
6- Return on Investment Sheet
7- Franchise Application Form
About Molecule Air Bar Franchise
Glimpse about Molecule Air Bar Franchise
Molecule Air Bar has finally opened its gates at multiple places after a big hit in Cyber City, Gurgaon. Its cuisine best described as an epicurean experience.
Molecule Air Bar Cafe, started by one of the superclass chains of cafes managed to recreate the magic, excelling in Modern Indian cuisine. Their objective is to bring Indian cuisine back in a-la-mode and focus on epicureans as well as youth.
Ambiance
The interiors are really amazing with some cool lightings. You will see a crowd from every age group here from chit-chatting groups of friends-people coming straight from the office to relax-families for a casual dinner. They paid a lot of attention from the food menu to décor. They have a large comfortable seating area on two floors from where you can choose your favorite seat according to your preference. You can also enjoy the live music while having delectable food.
Treat yourself
The presentation of the food is really amazing, the way they present each and every dish in a twisted way is enchanting. There are several dishes that are a must-try and you can seduce your palate with dishes like Beef Boti Hash Cheese Melt Toast, Grilled Bombay Decker, Lemon Quinoa, and their show stopper dish was French Toast Jenga.
Price:
Though this place can be expensive for some it is worth every penny.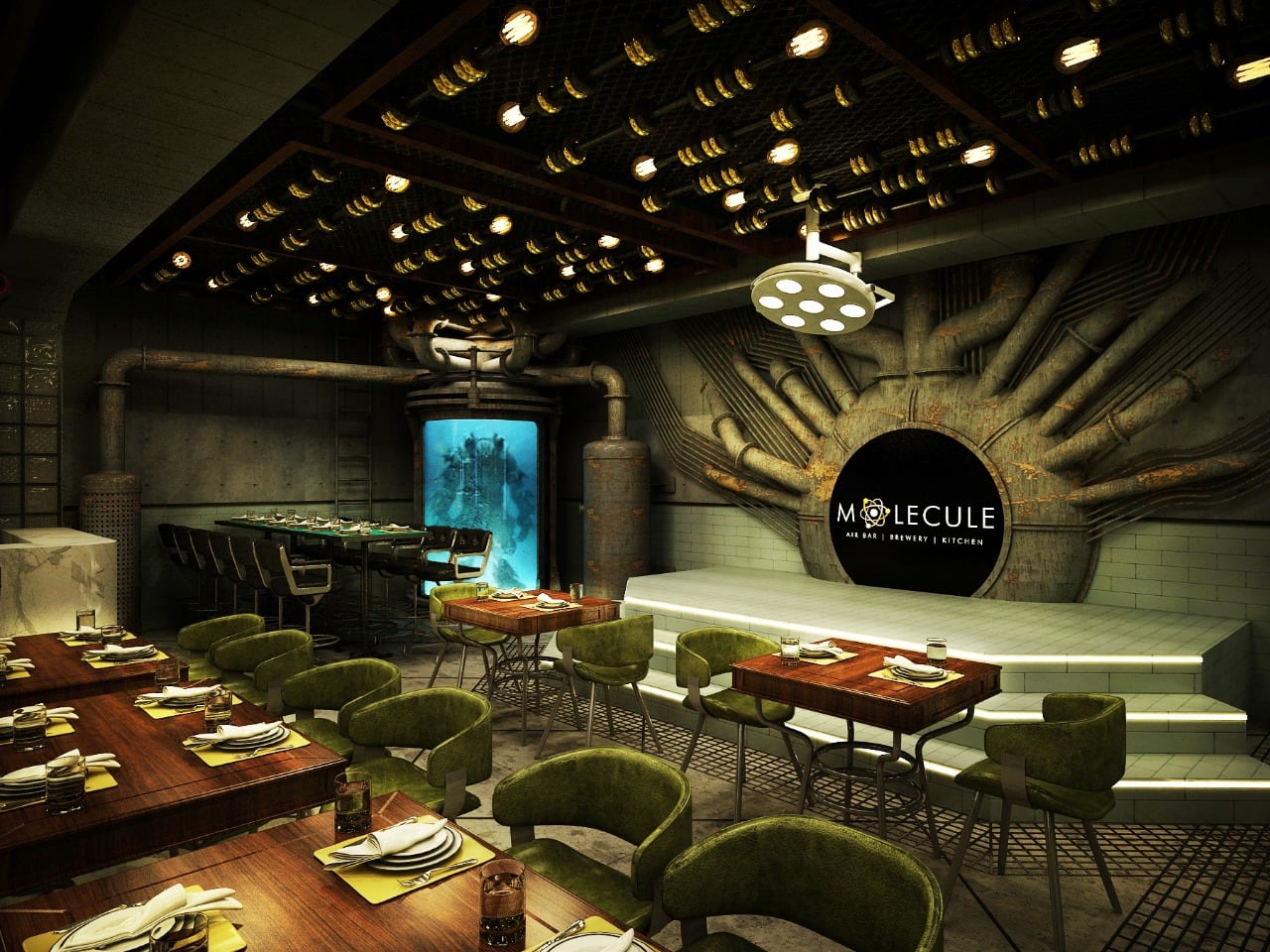 If you are looking for a lively place that serves the best fusion food around the area, here's for you. Visited them on a Sunday and within their live music, I found the perfect end to my weekend. Talking about their food, their Golgappa shots are a must-try for everyone who loves Pani Puri!! They serve it with 5 different flavors and each of them is surprisingly different, yet you'd find yourself craving for more. Chole Bhature inside out is another amazing thing they had, it deserves a try.
Molecule Air Bar Franchise USP
The Molecule Air Bar Cafe brought in many new concepts. Following are a few:
Luxury Sitting Area
Live Music
World Class Pub
Excellent Food Quality
Super Taste
Molecule Air Bar Franchise Detailed USP
Excellent Food is the apex USP of Molecule Air Bar is its unique aura where people see the food getting prepared in this way the required taste of customer is prepared and the unique concept brings up a fun element with an ultimate experience.
DIY (Do It Yourself) approach ads a personal touch with sizzle and smokiness of the charcoal grill.
Always keeps the local taste in mind the caters make the meal, for instance, people in Delhi CP  love Konkani and South Indian food, and keeping that in the mind the food is prepared.
Affordable price, they don't charge you a huge amount and nor too less, according to what quality Molecule Lounge Cafe Bar provides the price is affordable.
Customer is King, one of their motto which made them successful. The product range covers all meals for every type of person.
Molecule Air Bar Cafe started with selling food in an untraditional way. It was set up when everybody was selling food. Molecule Air Bar Lounge Cafe came up with the concept of Amazing food. The Molecule Air Bar Cafe has a huge variety of amazing starters and food items prepared with secret ingredients to delight every taste bud with their magical flavors.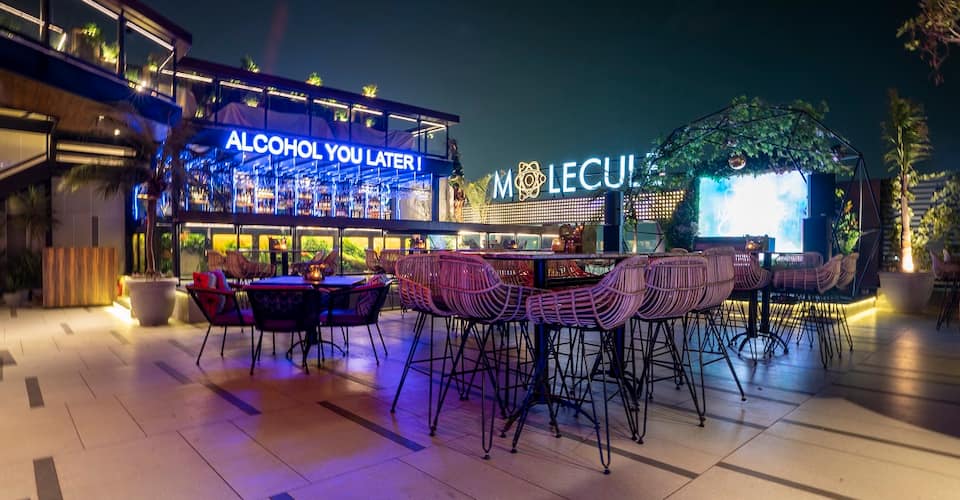 People are very interested in Molecule Air Bar because If you want to experience the best of the Gurgaon a hub for all the party poppers and food junkies. There are so many popular cafes, restaurants & lounges such as Hard Rock Cafe, Made in Punjab, Kitchens of Asia, etc. where you can try your luck for good food & aura.
About Molecule Air Bar Franchise
All great food comes from the hardworking experiments of a chef, who mix and matches certain ingredients to come up with a masterpiece. Altogether, Molecule Air Bar has given the term 'experiment', a new meaning.
The ceiling lights resemble the structure of a Molecule Air Bar; in short, we have modernized the war theme and altogether it takes fusion food to a level that few have seen before.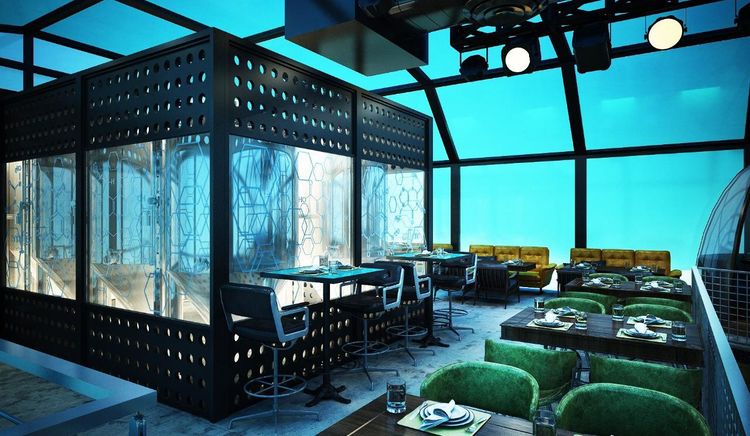 So, if you really like the concept of this brand and looking forward to opening such a Molecule Air Bar Cafe Franchise outlet. Then, you're are the right place.
Apply for the Brand here and then Contact PROPERTYYY Team if urgent, you may get in touch with our Franchise expert team and they'll do the rest for you.
So Generally, one requires the property with the following specifications to open a Molecule Air Bar Outlet:
Type of property required for this franchise opportunity - Commercial
Preferred location of unit franchise outlet - High Street
Franchise Training
The Brand arranges regular training for all New Franchise Owners that cover every important detail of operating a  franchise business in India. The content ranges from creating the right environment to building and managing operations successfully. Molecule Air Bar Group also helps Franchise owners with  Marketing , Skills , Basics of food Industry, Budgeting Expenses, Recruitment and Retention Techniques.
Agreement & Terms Details
Do you have a standard franchise agreement? - Yes
How long is the franchise term for? - 10 Years
Is the term renewable? - Yes